SO07

Product Message:
Model
Product Desc
Products Size (mm)
Cbm
KGS
unit
unit
SOC02-C5-V87
1.5m drawer bed
2028×1500×1022
0.37
107.30
SO3103-V87
nightstand
556×400×480
0.05
21.10
SO5106-V87
4 door wardrobe
1702×600×2105
0.50
200.00
SO5404-V
combination case
300×600×2105
0.10
41.10
SO2106-V87
computer desk
1195×615×830
0.07
34.10
SO3405-V87
active case
492×400×1375
0.06
21.10
SO6210-V87
bookshelf
1250×295×2105
0.17
59.40
SO6101-V
bookcase
436×295×2105
0.12
38.00
Place of origin: China
Price Terms: FOB, CIF
Payment Terms: L / C, T / T
Package: SETS / 40' HQ: 47
Minimum Order: 1x20ft by mix items
Delivery Time: 25 30 days after check the deposit
Brand Name: SOHO
Description
1. SOC02 C5 V87 1.5m drawer bed is a big bed, the headboard is a special design that with a soft cushion for you to against on it to have a reading. There are two drawers under this bed that with excellent quality hardware guide rail, quiet push pull and smooth operation, can repeatedly apply tens of thousands, and these under bed drawers are not only durable firm but also convenient practical.
2. SO5106 V87 4 door wardrobe, provides you large room for your clothes.
3. The arc "X" shaped study desk foot and high low cabinet surface, all space elements make we feel the dazzle of youth.
4. SO2108 V87 computer desk, SO3405 V87 active case, SO6210 V87 bookshelf, SO6101 V bookcase, these four items combine as a small study room.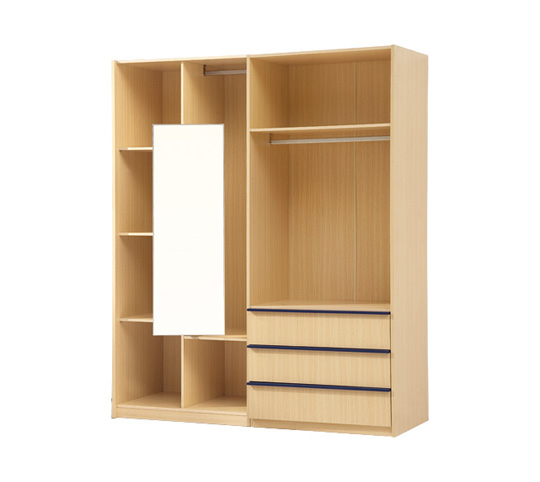 Choose carefully the colours of the
kids modern furniture
for your children'home. It is best to go for basic neutral ones and use decorative pieces of your preferred colours to make the room livelier and totally unique.
View of Factory
Certificate
Honor